A cottage in the countryside near Bordeaux
The gîte du domaine de Monsalut is located in a large 19th century family house that has been completely renovated.
The old style and character have however been preserved. Beautiful furniture and family memories complete this "Belle Epoque" atmosphere, but it is equipped with modern comforts and equipment.
It's located in France, in Aquitaine, less than 15 km from the center of Bordeaux and 45 km from the Bassin d'Arcachon, the Dune du Pyla and the Ocean, near the Bordeaux vineyards (4 km) and Landes de Gascogne Regional Park. You can stay there and, from a pleasant and comfortable setting, discover the castles, the Landes forest and the fine sandy beaches of the Gironde...
An entrance/exit of the A63 Bordeaux-Bayonne motorway is 2 km away and the Bordeaux ring road 4 km away.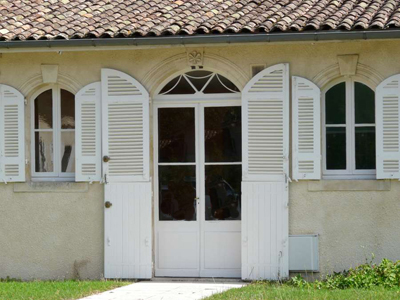 This accommodation has been approved by Gîtes de France for 23 years and classified Meublé de Tourisme 4 stars.
The cottage is located at quiet, in the middle of the countryside, on a family estate made up of 6 ha of woods and meadows, between the village of Gazinet and the town of Cestas. In the meadows horses roam.
This tourist accommodation is equipped with full equipment, a free high-speed internet connection and all modern comforts, it can accommodate up to 10 people (7 beds including 3 doubles) for a week, a month or even more. ......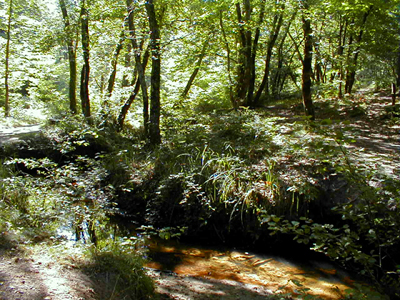 In the immediate vicinity are the communal park of Monsalut with its beautiful fishing ponds, its sports course and the ferruginous Sources of Monsalut, place of bucolic walks...
More than 300 hectares of sports trails, walks, horseback rides or bike rides.
Community activities are many and varied.
Many sports (tennis, swimming, judo, football, rugby etc.) can be practiced at the Bouzet spor

ts park located 2 km away.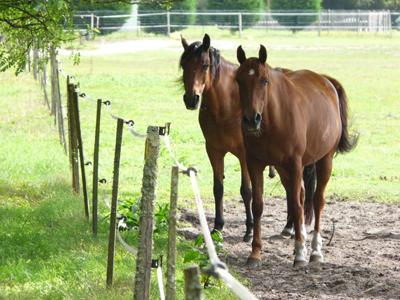 You can also get to Bordeaux quickly, by train, tram or car and discover this superb city, the entire center of which is listed as a UNESCO World Heritage Site.
The Monsalut gîte is also an ideal place of residence for telecommuting, for entertainment professionals on tour in Bordeaux or for people traveling 017pmG copie on mission in the agglomeration. To reach the city centre, no worries about parking 1,400 horsepower vehicles: just park your car at the nearest park and ride, then take the tram... and pick it up in the evening.
Long term stays possible.